Trinity Evangelical Lutheran Church
Corner of Philadelphia Avenue and Commerce Street
Chambersburg, Pennsylvania 17201
Mission Statement: "People Doing God's Will"

Vision: "Providing an environment where seekers find and believers thrive."
Resurrection of Our Lord:
Easter Day
April 19 & 20
Pastor Hively will be preaching at the
5:00 p.m. Saturday service and at the 11:00 a.m. Sunday Contemporary service in the Social Hall.
Pastor Magoon will be preaching at the 8:30 a.m.
and 11:00 a.m. Sunday Traditional services
(Communion at both services)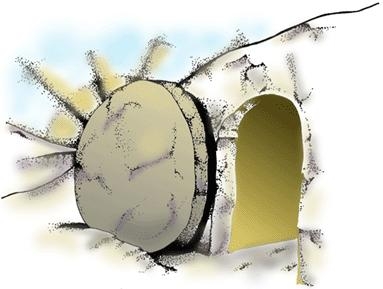 -------------------------------------
Holy Week Schedule
April 17 - Maundy Thursday
Services at 10:30 am & 7:30 pm
April 18 - Good Friday
7:30 pm "Tenebrae"

April 19 - Easter Saturday Service
5:00 pm
April 20 - Easter
Festival of the Resurrection of our Lord
WORSHIP SCHEDULE
SATURDAY 5:00 pm
Weekly worship in the Chapel, Holy Communion
SUNDAY 8:30 and 11:00 am
in the main Sanctuary Traditional worship, please review the calendar link for the Communion services.

SUNDAY SCHOOL 9:45 am
SUNDAY 11:00 am
Journey Together - Contemporary worship experience
in the Social Hall, every week.
WEDNESDAY 12:15 pm
noontime abbreviated worship in the Chapel,
weekly communion, anointing for healing
Adventures of
Flat Martin
Where has he been and
who is he with?

(Click on the link above)